Over the past decade, the millennial generation's design preferences have leaned more toward modern lines, minimalism and neutral color palettes. However, a new style is emerging that captures aspects of their grandparents' homes. Appropriately, HouseBeautiful.com coined the term "grandmillennial style" to reflect the blending of typical millennial decor with the personal touches of "Grandma's house."
What kick-started this return to classic design? Perhaps millennials grew tired of seeing the same aesthetic while scrolling through Instagram and wanted to personalize their spaces. Or, maybe the comfort and nostalgia of their grandparents' homes drew millennials to the new trend.
"What I love about an old-school, layered — some might say cluttered — aesthetic is that it actually lets you show your personality. When someone walks into my apartment, I want them to get a sense of who I am and what I collect and where I've traveled, not just that I'm on-trend," says design publicist Nan Philip.
Common elements in grandmillennial design include floral wallpaper, chintz fabric, blue-and-white ceramics, ruffles, pleated lampshades, botanical prints, needlepoint, and vintage or handcrafted furniture pieces.
Try incorporating the style into your space in these subtle or bold ways.
Chintz
Start small:Try throw pillows or window treatments in floral patterns on glazed cotton fabric.
Go big:Choose chintz fabric for your padded headboard or sofa upholstery.
Ruffles
Start small: Bring in frilled edges on bed pillows or lampshades.
Go big: Soften the room with a ruffled comforter or bed skirt. Cover a side table with a ruffled tablecloth.
Florals and Botanicals
Start small: Decorate walls with framed botanical prints or floral scroll paintings.
Go big:Coveran accent wall in your living room or dining room with bold floral wallpaper.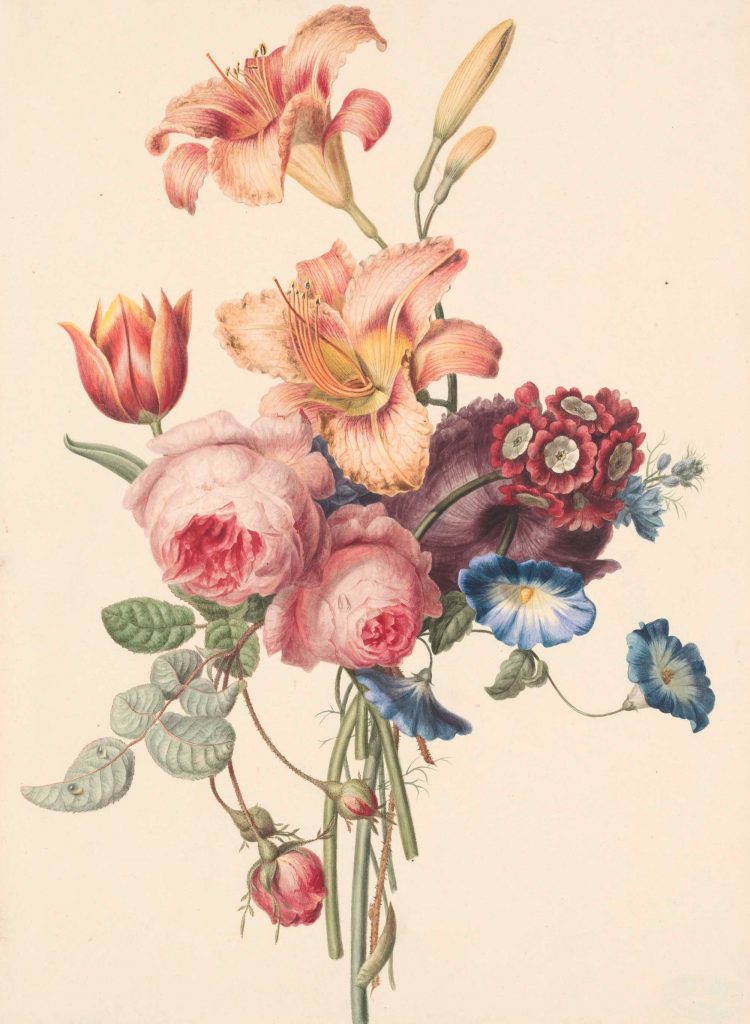 Blue and White
Start small: Decorate furniture or shelves with blue-and-white ceramic accessories or display a toile-patterned tablecloth.
Go big:Invest in a blue-and-white overstuffed chair and ottoman.