Interfaith Outreach's mission is to engage the heart and will of the community to respond to emergency needs and create opportunities for all to thrive. We are a human services nonprofit serving 8 communities in the west metro (Hamel, Long Lake, Medicine Lake, Medina, Minnetonka Beach, Orono, Plymouth and Wayzata). We work with nearly 2,000 families each year, addressing immediate crises and delivering individualized services (in the areas of family support, food, housing and neighborhoods, employment, education and youth, and transportation) that help them stabilize, strengthen and thrive.
Why did you decide to join this organization?
I was really drawn to the very hyper local nature of it. I wanted to make a difference here, with my neighbors and with my community.
Why is community involvement so important?
No one person or organization or even system can alone address or fix complex issues around poverty, or eliminate the barriers that keep people from achieving their dreams. But together, we can, and we have. Our founder/exec director LaDonna Hoy has a beautiful way of expressing our role – "unleashing the pent-up good will of our community." I believe that people in our community truly care about everyone in our community, and Interfaith Outreach is a focus for that energy people naturally want to share toward the common good. We like to say that everyone, EVERYONE, has can find their irreplaceable role here at Interfaith Outreach.
What do people love most about this organization?
As an Interfaith Outreach staff member, what I love about this organization is how we work to engage the heart and will of the community to respond to emergency needs and create opportunities for all to thrive: we run a food shelf with lots of fresh produce, we offer exceptional case management and stay with folks on their journey (whether that is for a few days or many years), we provide employment services to help people find and keep living-wage jobs, and much more.

It's not just what happens here that's so inspiring, it's how it happens – in partnership with over 2,000 volunteers who put in hours totaling the equivalent of 33 full-time staff people. In partnership with local businesses, the school district and local organizations. By daring to believe that our community can do what seems impossible. Through Interfaith Outreach, our community sets its sights on the bigger and deeper issues, takes them on and often succeeds.
What do most people not know about your organization?
We are more than a food shelf! We channel the efforts of effective cross-sector partnerships to help families overcome systemic barriers that prevent people from thriving.
For someone looking to get involved, why should they consider Interfaith Outreach?
This is our community, it's a community hub. This is where people can come together and help each other out. It's the place where you can really find purpose, find a role where you can make a difference in your local community, a real-time difference. I think that is incredibly powerful and compelling for people. I think people really want to make a difference and be able to see the difference they are making. This is a place you can do that.

Sidebar: For those interested in donating, here are some statistics to show how your donations matter:
$2,718 provides services to stabilize and strengthen a family for a year
$1,952 provides employment services for a parent to land a "career job"
$929 allows one child one month of quality early childhood care
$799 provides a partial rent payment to keep a family of four in their housing for a month
$400 puts tires on a car so a family can get to work and school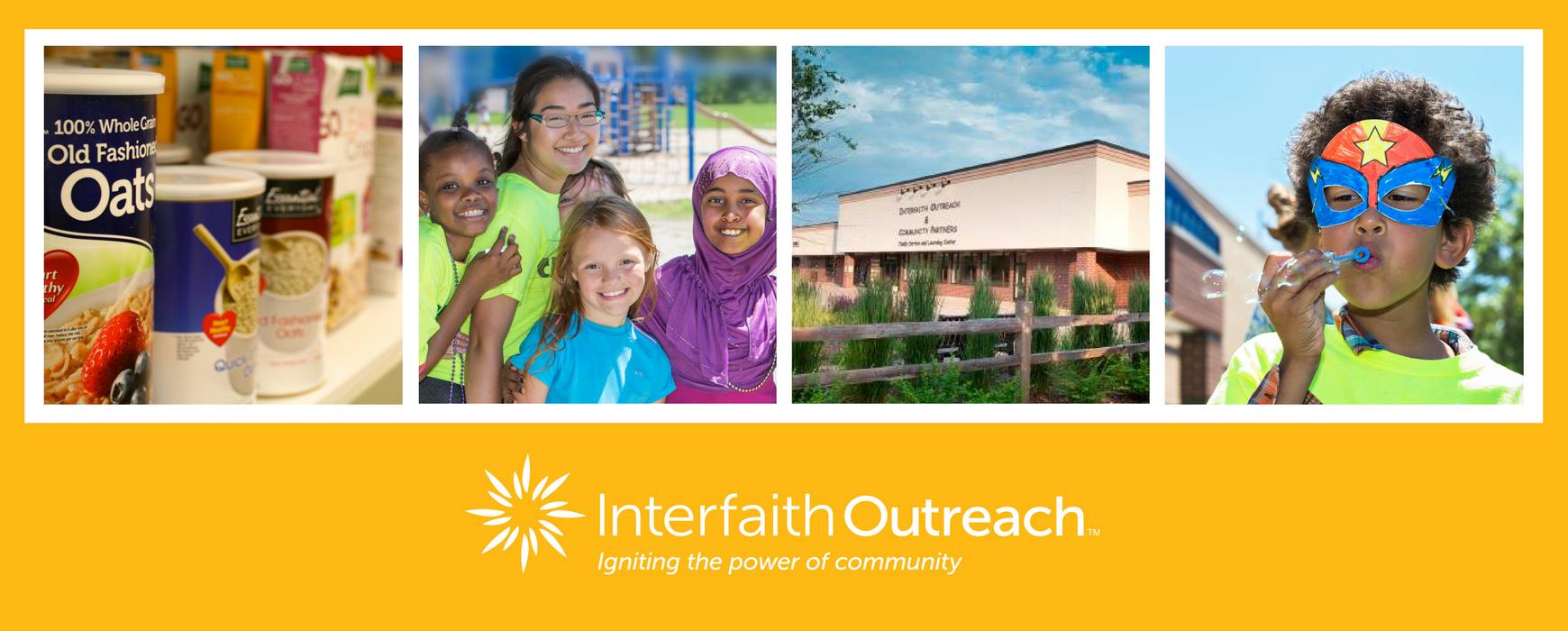 What do you love most about this area?
I grew up here in Plymouth, a stone's throw from interfaith outreach actually.

I love the parks and trails of this community a ton. I love being outdoors in this community. There are so many great places to go and visit.

My family also has a very long standing tradition with music in Plymouth, which is our annual summer big event featuring the Minnesota Orchestra and fireworks, that is a huge family tradition for us.