If you're looking forward to spending more time in your backyard this summer, you may need to tackle a few improvement projects to spruce up your space. Consider the following changes to help you make the most of the time you spend outside.
Increase shade. Creating some shade in your outdoor space can make it more inviting during hot summer months. Here are several ideas.
Install a pergola, gazebo, marquee awning, or canopy.
Hang patio curtains on shade structures.
Invest in a cantilever patio umbrella.
Plant trees in strategic places throughout your yard.
Add a fire pit. Before purchasing a fire pit, consider your space and how your family plans to use it. If you're dreaming of roasting marshmallows over an open flame, you may want to build a large wood-burning fire pit. On the other hand, if you want quick and convenient access without the campfire smell, a natural gas fire pit could make a sleek, modern addition to your entertaining area.
Light things up. A great way to enhance your outdoor living space is by adding lights. String lights and solar-powered path lights are simple and inexpensive additions that can make your patio more welcoming after dark.
Make maintenance easy. Consider adding stepping stones, concrete pavers or a brick patio to decrease the size of your lawn. Use a sprinkler system to minimize evaporation and keep your grass and flowerbeds healthy.
Create an outdoor cooking space. If you enjoy hosting friends and family members on your deck or patio, consider investing in an outdoor kitchen. Choose the features you'd use the most, such as a grill, counter space, storage for grilling tools and outdoor dishes, and possibly a sink.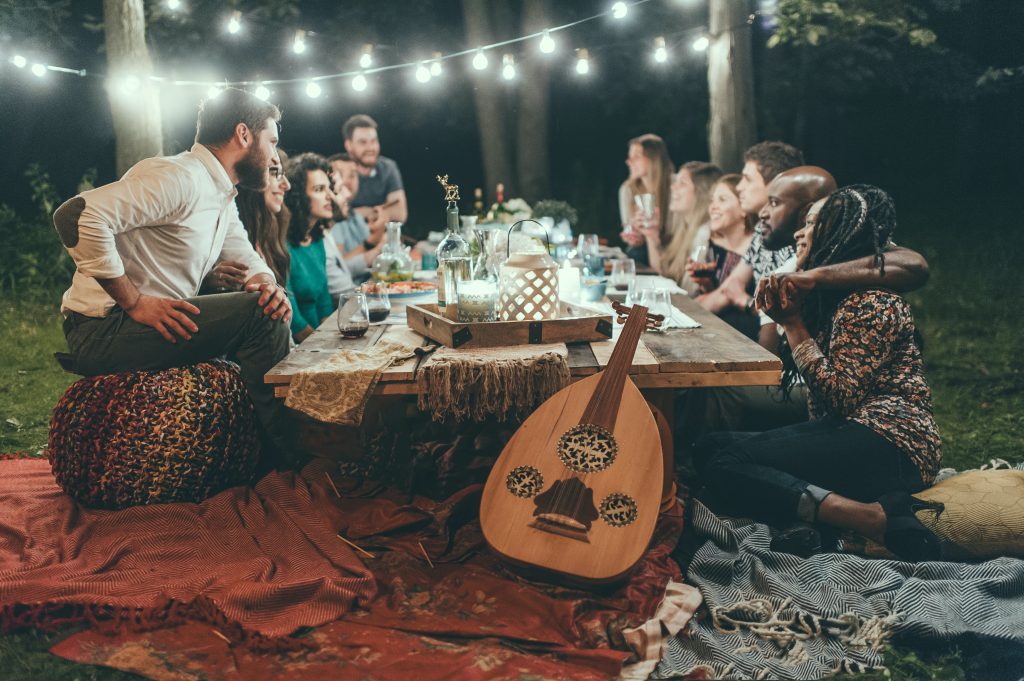 ©2021 The Personal Marketing Company. All rights reserved. Reproductions in any form, in part or in whole, are prohibited without written permission. If your property is currently listed for sale or lease, this is not intended as a solicitation of that listing. The material in this publication is for your information only and not intended to be used in lieu of seeking additional consumer or professional advice. All trademarked names or quotations are registered trademarks of their respective owners.