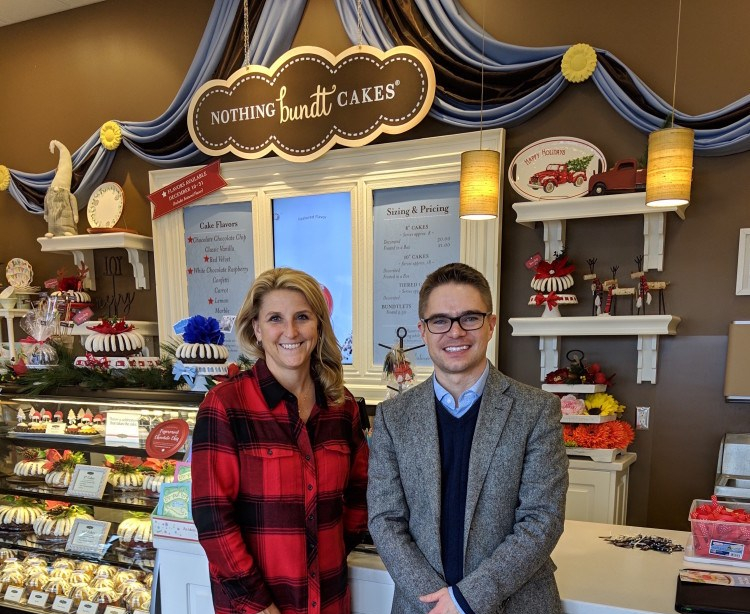 I am a franchise owner of Nothing Bundt Cakes. I have a brick & mortar store centered within my territory in Minnetonka on Ridgedale Drive. We offer 4 different sizes and 10 different flavors of Bundt Cakes as well as a boutique shop with many gifts and party items. We love to celebrate life's occasions – weddings, showers, birthdays, anniversaries, graduations, retirement, business parties & corporate gifting…get well, thinking of you & just because! Why not celebrate everyday!
What do you like most about being an entrepreneur?
The independence. Being able to make the decisions and not necessarily have someone breathing down your neck. The other part is the creativity and being able to work with different people and building that network. Being a part of the community is also important to me.
What advice would you give to an aspiring entrepreneur?
Overthinking it can good and bad. I jumped in. Yes, there are factors you have to really take into consideration, but if you are able to do it and it makes sense, if you have passion for it and believe in yourself, do it.
Why is it important to shop local?
Small businesses, brick and mortar businesses, it is harder and harder with the internet and everything else. That is where being part of the community and getting to know people and showing them your true self is going to bring them back to your store. Great customer service is key in any type of business. Being part of the community to me is also giving back. I have a product I am able to do that with, which is what I love.

We do many different things in the community. We donate birthday cakes to underprivileged kids. We work closely with the YMCA to host parties there. We have a local Alzheimer's and memory care and we donate their cakes to them every month. Trying to understand needs and who we can work with to be able to help people celebrate that may otherwise not be able to.
What do you love most about living in this community?
I love being around the lakes. I live in Wayzata, we are in downtown Wayzata all the time. Having closeness to everything, being able to go outdoors, having the bike trails. We love golfing. The other part I love is being just down the 394 corridor and getting downtown. I love Minneapolis. We are down there every week. I just love this area!
Any Exciting news you want to share with customers?
My business is all about celebrating life's occasions with people. There is an occasion for anything. There is always something right around the corner. It is about how we make a connection with each person to help them celebrate throughout the year and brighten somebody's day. Everything is new and exciting every day because every day is different.

What has surprised you the most owning a business?
The unpredictability and how hard it really is.
What would your customers say they love most about your business?
Everyone loves the cakes for sure but are pleasantly surprised when they enter the store, are given great customer service and see the selection of gifts we have.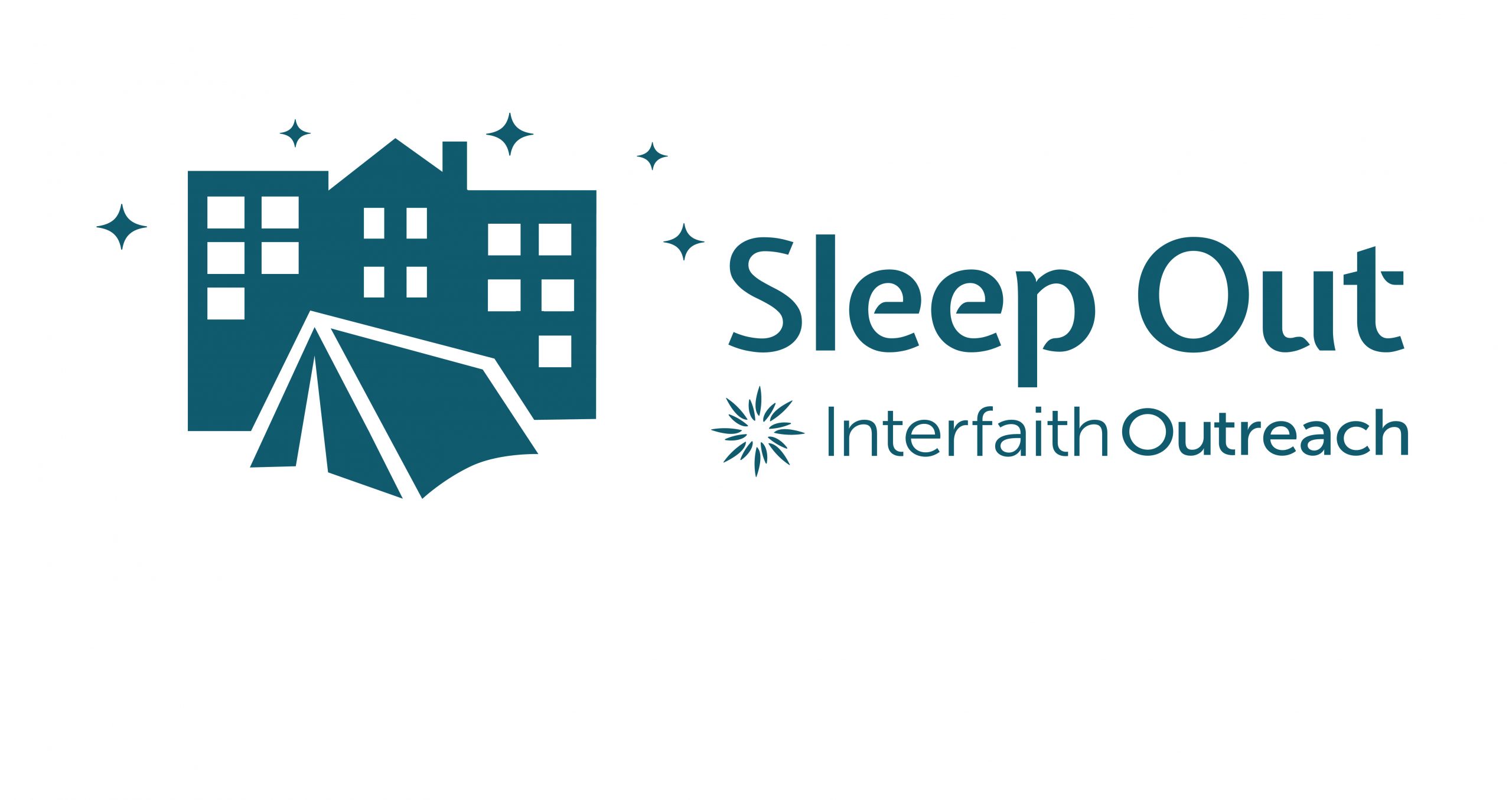 Interfaith Outreach's mission is to engage the heart and will of the community to respond to emergency needs and create opportunities for all to thrive. We are a human services nonprofit serving 8 communities in the west metro (Hamel, Long Lake, Medicine Lake, Medina, Minnetonka Beach, Orono, Plymouth and Wayzata). We work with nearly 2,000 families each year, addressing immediate crises and delivering individualized services (in the areas of family support, food, housing and neighborhoods, employment, education and youth, and transportation) that help them stabilize, strengthen and thrive.
Why did you decide to join this organization?
I was really drawn to the very hyper local nature of it. I wanted to make a difference here, with my neighbors and with my community.
Why is community involvement so important?
No one person or organization or even system can alone address or fix complex issues around poverty, or eliminate the barriers that keep people from achieving their dreams. But together, we can, and we have. Our founder/exec director LaDonna Hoy has a beautiful way of expressing our role – "unleashing the pent-up good will of our community." I believe that people in our community truly care about everyone in our community, and Interfaith Outreach is a focus for that energy people naturally want to share toward the common good. We like to say that everyone, EVERYONE, has can find their irreplaceable role here at Interfaith Outreach.
What do people love most about this organization?
As an Interfaith Outreach staff member, what I love about this organization is how we work to engage the heart and will of the community to respond to emergency needs and create opportunities for all to thrive: we run a food shelf with lots of fresh produce, we offer exceptional case management and stay with folks on their journey (whether that is for a few days or many years), we provide employment services to help people find and keep living-wage jobs, and much more.

It's not just what happens here that's so inspiring, it's how it happens – in partnership with over 2,000 volunteers who put in hours totaling the equivalent of 33 full-time staff people. In partnership with local businesses, the school district and local organizations. By daring to believe that our community can do what seems impossible. Through Interfaith Outreach, our community sets its sights on the bigger and deeper issues, takes them on and often succeeds.
What do most people not know about your organization?
We are more than a food shelf! We channel the efforts of effective cross-sector partnerships to help families overcome systemic barriers that prevent people from thriving.
For someone looking to get involved, why should they consider Interfaith Outreach?
This is our community, it's a community hub. This is where people can come together and help each other out. It's the place where you can really find purpose, find a role where you can make a difference in your local community, a real-time difference. I think that is incredibly powerful and compelling for people. I think people really want to make a difference and be able to see the difference they are making. This is a place you can do that.

Sidebar: For those interested in donating, here are some statistics to show how your donations matter:
$2,718 provides services to stabilize and strengthen a family for a year
$1,952 provides employment services for a parent to land a "career job"
$929 allows one child one month of quality early childhood care
$799 provides a partial rent payment to keep a family of four in their housing for a month
$400 puts tires on a car so a family can get to work and school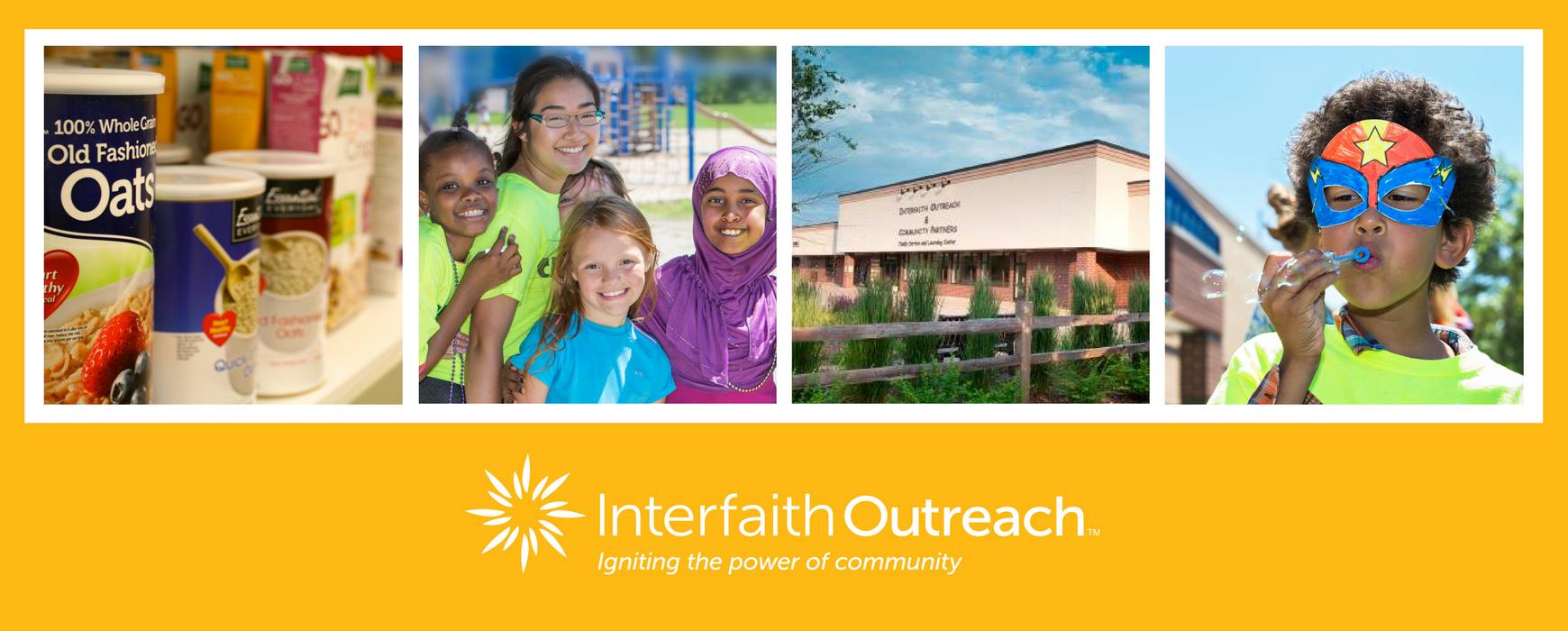 What do you love most about this area?
I grew up here in Plymouth, a stone's throw from interfaith outreach actually.

I love the parks and trails of this community a ton. I love being outdoors in this community. There are so many great places to go and visit.

My family also has a very long standing tradition with music in Plymouth, which is our annual summer big event featuring the Minnesota Orchestra and fireworks, that is a huge family tradition for us.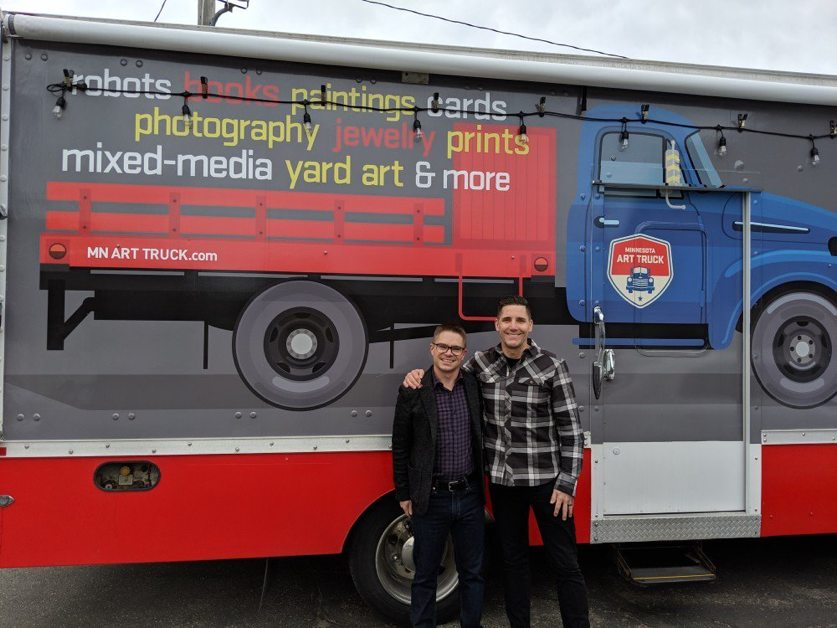 The Minnesota Art Truck is all about making local, original art and unique gifts accessible. It is like a food truck for art! On any given day, at any given event, you'll find original, one-of-a-kind jewelry, books, paintings, sculpture, weldings, weavings, robots, yard art, mixed-media, wire art, woodwork, pens, and journals—basically anything that feeds the creative drive of artists.
What made you decide to open this business?
For a large portion of my life, I have been in search of the perfect creative outlet. Over the years I've tried almost every form of art, but the ideal medium alluded me until about 5 years ago. That's when I was introduced to "Assembled Art" — I take disparate objects that were not originally meant to be together and revision them into a new form.

I quickly found that people really enjoyed my sculptures, as they were approachable and less intimidating than some traditional forms of art can be. And, even better, people that weren't relatives, were interested in purchasing them (my sculptures have been purchased by people all over the world and several large corporations have added them to their permanent collections). My nutty sculptures have been accepted in juried art shows in Minnesota and have been part of three different curated art exhibits.

I enjoy sharing and connecting with others, especially around art. So, I started reaching out to galleries, to talk about partnering with a few of them to sell my sculptures. Sadly, the galleries I was referred to and reached out to were less than interested in my art. The response I most often received was that my art was not, "fine art."

As I started meeting and connecting with more artists, I realized that artists often have a lot of trouble connecting with art consumers. And, that most artists, galleries, and boutiques are vying for the same small consumer market. As a result, the competition for this market was very high and required this market to come to us. So, I stole a page from the now booming food truck phenomenon and figured if you can sell food on a truck, "why not art?" Most importantly, sell original, local art to people where they are, rather than making them come to us—making original art more accessible, less intimidating, and a fun experience to personally engage with. It's important that we (artists and the art community) provide more inclusive, inviting art opportunities for everyone.
What has surprised you most when owning a business?
I have owned other businesses, but never previously owned and operated a mobile business. I had no idea of the costs, rules, regulations, insurance needs, and limitations. Everyday is a new learning experience. Step one was finding the right truck. Step two was refurbishing it to work for my business model. Step three was getting it road worthy and department of transportation approved. Step four was securing insurance for a business model and concept that had not really been done and for only one truck, not a fleet. Step five was finding artists that wanted to have their art onboard. Step six was scheduling events. Step seven, convincing conservative Minnesotans it's okay and safe to climb aboard the Minnesota Art Truck. Step eight, changing consumer buying behavior when it comes to art (this one surprised me the most). Why? Many people don't think of the reproduced gifts they buy at big box stores as art. In many cases it is and they could buy original, local art for the same price (supporting small local artists, makers, and creators at the same time).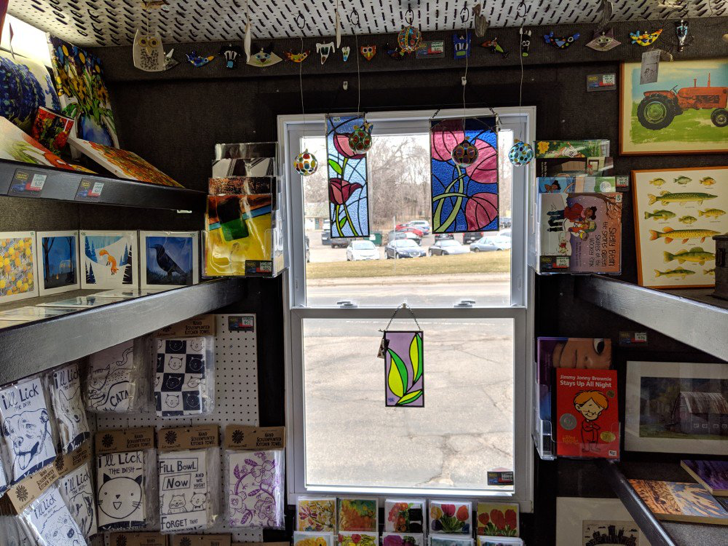 What is something most people don't know about the business?
It's not funded by any art grants or outside sponsorships. We are funding it 100% ourselves, through our kids' college fund, and our retirement fund. I take-on small freelance projects to bring in extra cash to keep the things running during these early years. Part of the plan for 2019 is to find a corporate sponsor that wants to help support the arts and small local artists, but needs that business to handle the details, while representing their company in a very positive light.
What would your customers say they love most about your business?
It's an inclusive, interactive experience that lets them connect with art, artists, as well as their own creative side. So many people are quick to say, "I'm not at all creative," or "I'm not an artist." Yet, we all have both a creative right and analytical left side of our brain—which are connected as one brain. I enjoy challenging people's thinking in regard to being creative and help show them the importance of engaging their creativity and the overall wellbeing it can add to their life.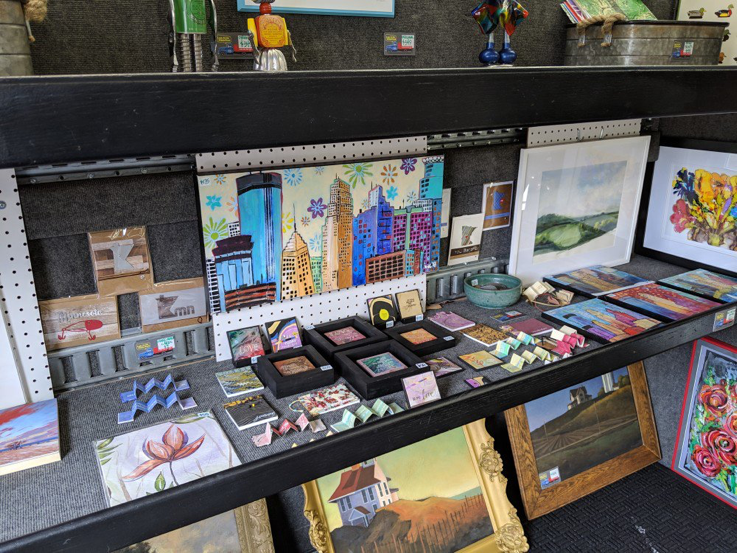 What are your favorite things about being an entrepreneur?
This would be the 3rd company I have owned. I have had varying degrees of decent success with them. What I like the most is that I get to be in charge. I get to see my vision from beginning to end. If you look at the strengthsfinder profiles, I am actually a strengthsfinder coach, often times people are starters or activators but don't get it finished. Then there are often achievers that get stuff done, but don't know how to get things started. I am an odd mix where I have both of those extremely high, so not only do I like to start, but I like to finish. I am well-built to run on my own.
Why do you think it's important for people to shop local?
Companies like Target couldn't have ever gotten bigger if it didn't have local success to start with. Look at it this way. If 200 people each year, spent $100 on the MN art truck, it would be wildly successful.

Just a small purchase by a few people can help a small business grow. If we can give a little bit, it makes a big difference. Overall, if we can help people succeed in their areas of strength, in their avenues of business, its going to help make the world more well-rounded and make us more successful. If I am successful in my community, then I am going out to eat somewhere, or buy clothes somewhere, buy flowers somewhere. It is a way to give back to the community.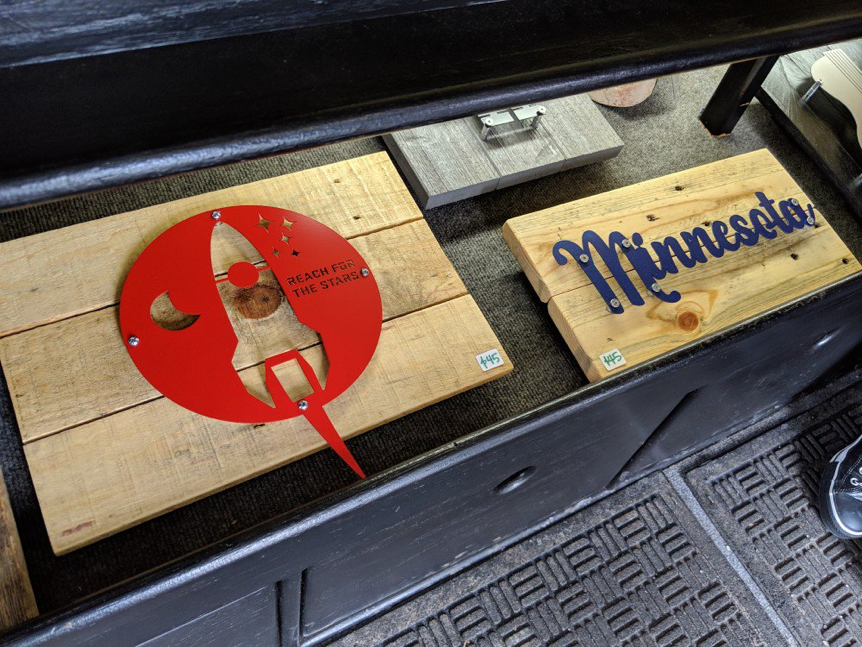 Tell us more about you?
For a long time, art was just a hobby and it took me many years to find my medium, which a fancy term is assembled art. I make things out of junk I find. I spend a lot of time in my studio dreaming about new types of art. I love to run, I love to bike, I have 17 and 13 year old daughters, so both of them keep my wife and I busy constantly. I enjoy making and tinkering and like to exercise.
Anything exciting going on that customers should know about?
We have already launched the "Art Stop" program. But, it's been a very slow burn in regard to acceptance. Many companies and individuals want to support small local artists, makers, and creators. But, it's a lot of chasing around—Art Fairs, Museum Gift Shops, Galleries, Shopping Centers, Etsy. With the "Art Stop," we bring the truck right to our customers homes, offices, schools, parks—Where they are living their lives. Amazon lets you "virtually" look online and ships next day. We deliver the entire store to our customers, the same day, and they get to experience everything in "real life."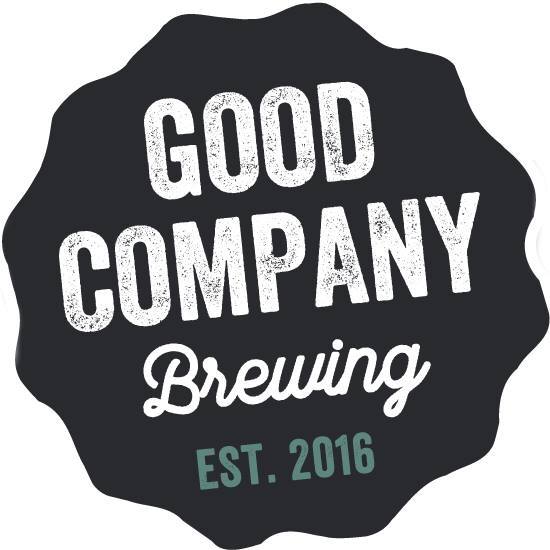 Describe your business.
We're Good Company Brewing, a nonprofit made up of homebrewers dedicated to putting our passion toward a greater good. Simply put, we brew up some beer, make up an excuse to get a bunch of people together for a good time and raise money for other local causes.
What made you decide to open this business?
Almost every great brewery has an origin story that is rooted in home brewing. Many of us though have decided that opening a professional brewery just doesn't fit (at least not for now). As my wife and I made that decision together, I was left wondering how else to grow my passion for brewing. Then a friend asked if I'd be willing to donate some of my beer for a fundraiser she was coordinating. Things have kind of escalated from there.
What has surprised you most when owning a business?
It takes a lot of time, energy, and resources. Fortunately Good Company is a side project and it's not my means of supporting my family, and I can only imagine what it takes to do so. Which is why I love helping other causes where and how I can. I don't think giving back needs to be grand or over ambitious. Sometimes it starts small, and that's why started with just giving away a beer and asking to 'pay it forward' by donating to a local cause.
What would your people say they love most about your business?
Good Company Brewing was aptly named for the notion of people being together. It's amazing the sense of joy and community that comes from getting a group of people together to have a good time, relax, and rally around a great cause. Some of the first events for Good Company started with my wife and me throwing a backyard BBQ for our neighbors and friends. Mix together some beer, BBQ, bounce house and ask to support a great cause, the next thing you know we raised a couple thousand dollars for a local charity. Here is my favorite quote after that first event:
"My Wife and I were talking about your party. What a great thing you did. Not only did you raise money for a charity. In a world full of hate and divide, you showed us how people can work together with a positive outcome and benefit the less fortunate. Thank you so much."
Do you have any exciting plans for the future?
Absolutely, we've got some of Minnesota's best homebrewers getting together on 6/15/19 to give away samples of their best work. Brew for Good is a craft beer sampler and fundraising event. Anyone wanting to come will get to sample small-batch brews from award-winning brewers, learn more about home brewing from the experts, and try their hand at beer judging. Expect to be able to try 40-50 beers not available on tap at any brewery or bar, or on the shelves of any liquor store. The event will be from 4-8pm @ Sociable Ciderwerks (1500 Fillmore St NE, Minneapolis, MN 55413. To get tickets, or for more information visit http:brewforgood.org

https://goodcompanybrewing.com/
https://www.facebook.com/goodcompanybeer/