I recently met with Wayne for a swing evaluation, and the technology, insight, and training plans they have are top notch. They hook you up to cameras and you are able to watch your swing in steps lined up next to a tour professional. In just an initial evaluation, I was able to see several tweaks needed and was given a few simple tips to practice. From there, numerous plans are laid out that best meet your situation. If you are looking to improve your game, give Wayne a call!
Describe your business
Simply put, at GOLFTEC, our mission statement is: "To help people play better golf." Our coaches used advanced technology and data from the world's best golfers to develop a clear path for improvement. The result is better more confident golfers.
What made you decide to work here?
Through social media, I've become acquainted with GOLFTEC Instructors from all over the country and abroad while at the same time learning about how powerful a business model exists within the company. Every aspect of their business is dedicated to the success of each instructor at each individual facility. This is because of a powerful team at the corporate offices in Colorado that takes care of every aspect of the business from marketing to information technology to systems development so that all the coach has to focus on is player development.

What would your customers say they love most about your business?
What many say is that the technology and tools provided along with the sequential learning model from GOLFTEC, their learning experiences are extremely enjoyable due to a lack of confusion and most importantly, an improved golf game.
What is something most people don't know about you?
GOLFTEC as a company has given over 7 million golf lessons and has over 200 locations including Canada, Hong Kong, Japan and Singapore.
What's the most memorable experience you've had working with a customer?
In the golf/hospitality industry, one of the greatest opportunities we have is that we get to build relationships that transcend the business/client transaction and evolve into friendships. The instructional component of the industry just like many other sports can transcend the playing field through the life lessons we're able to share/teach in the course of an improvement program. It's one thing to make golfers play better but the greatest thing is when what we do allows us to make better people including ourselves.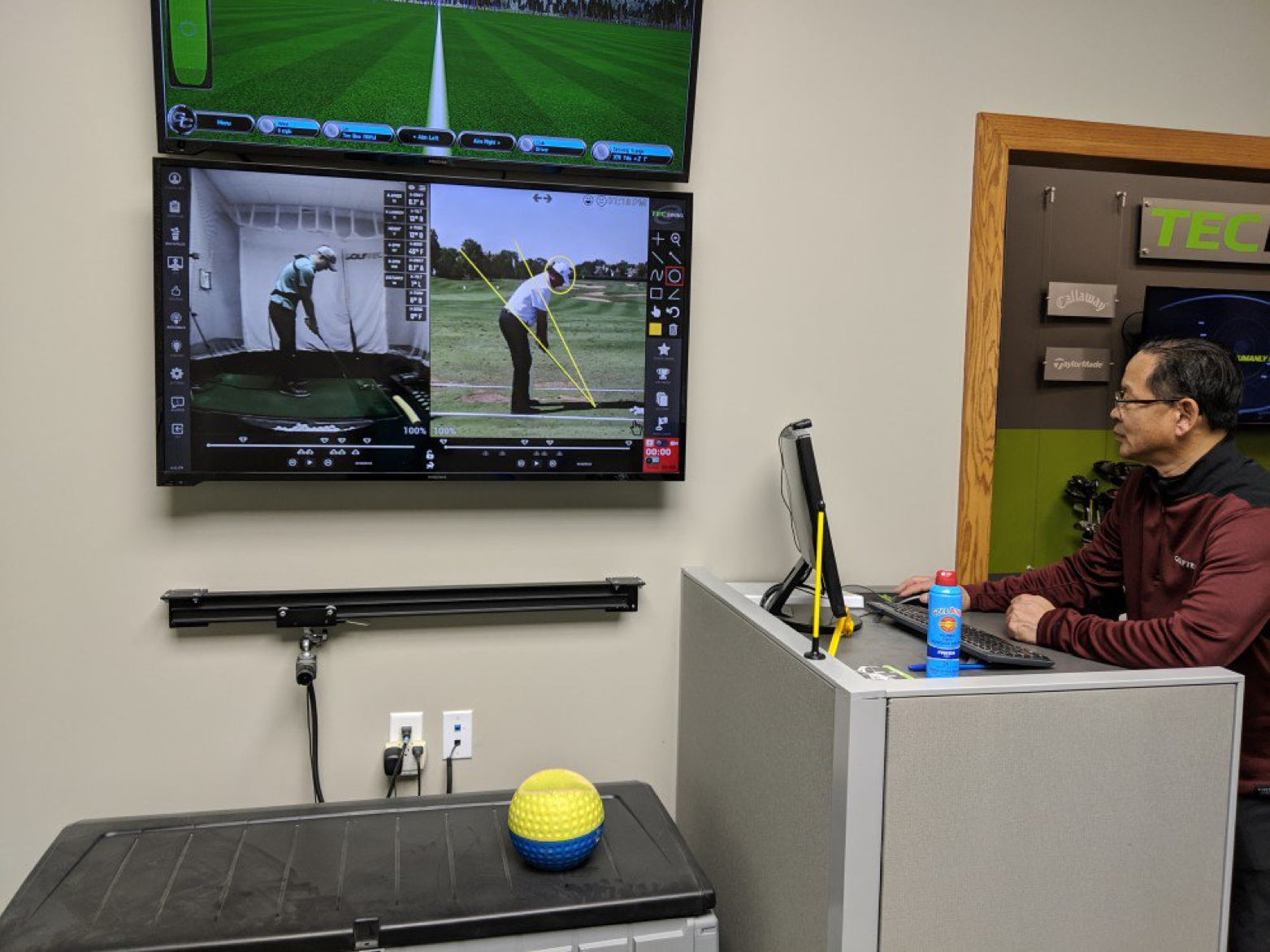 Tell us more about yourself
Originally I'm from Los Angeles and I've been in the Midwest since 1991. Most recently I've lived in Michigan since 2008 serving as the head professional at Lake Michigan Hills Golf Club in Benton Harbor.

Something I take great pride in is my seven years of junior college, five of which I majored in Jazz Band as an electric bass player. I would have made it all seven years had the golf management program at the San Diego Golf Academy offered a jazz band.

I've also worked as a Teppanyaki hibachi chef for ten years in Northwest Indiana. During this time, I developed an appreciation for an eclectic variety of cuisine which makes me especially excited to be here in Minneapolis where it appears that there are limitless choices with offerings from so many different regions of the world. At the top of my Minnesota experience that I've yet to try is a Juicy Lucy.

My bucket list item I hope to complete this year is publishing a manuscript that's been several years in the making highlighting the life lessons I've learned as a golf professional and in the restaurant industry. I was able to cram the experience of all these years into three minutes in my other bucket list item which I completed a year ago at TEDx Traverse City's Pitch Night sharing the stage as one of twenty speakers.