What is Benefit Crashers?
BenefitCrashers is an non-profit organization that brings Hope to Crash Hardship. The idea behind it is pretty basic, bring together people – gathering friends, family, co-workers, groups to attend and participate in a benefit put on for an individual going through hardship. Reminding people their journey is supported & they are never alone. We share compassion and community with those in the midst of hardship.
It is our philosophy that we can make a change in this crazy world, holding each other's hands instead of letting the world tear them apart.
During 2019 so far we have brought over 380 people and helped contribute over $89,000 dollars to through going through hardship. This is pretty awesome.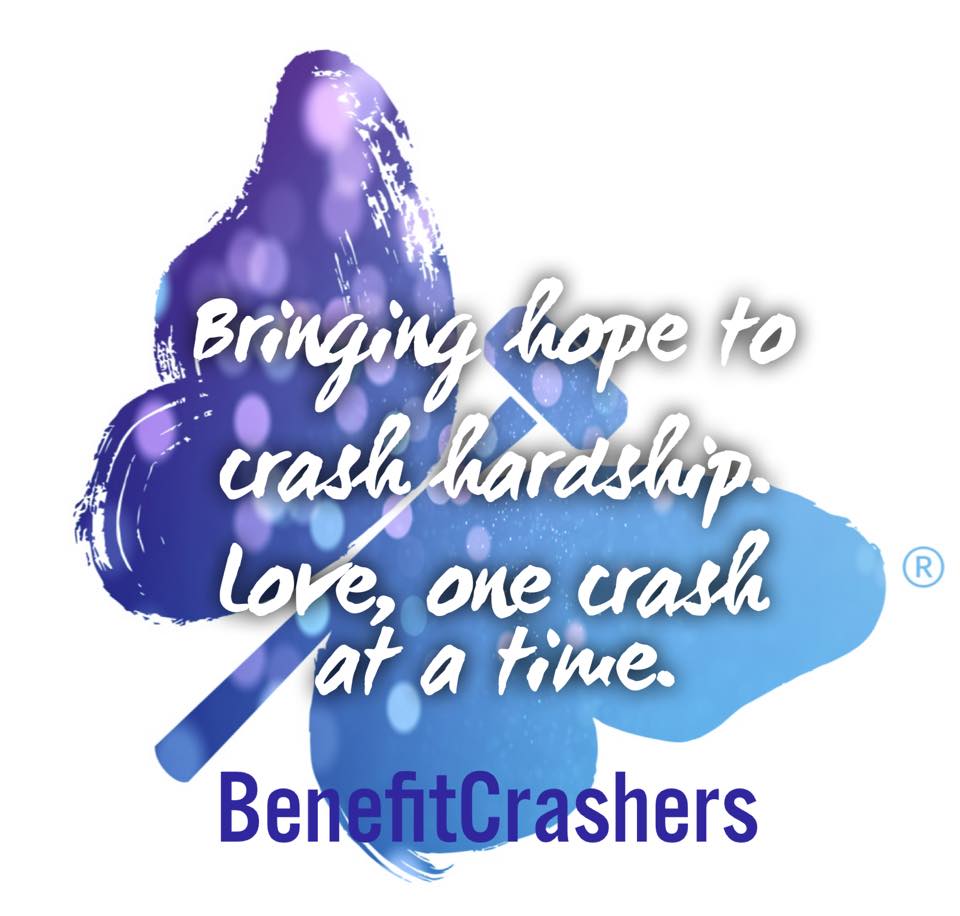 Where Did This Idea Stem From?
BenefitCrashers was formed when this duo; Co-founders, LAURA HENDRICKSON and LEAH MORRIS decided to team up.
We all know someone who has been through something big or small. We have all probably felt alone sometime in our lives. We want to help others and show support.
This concept was something Laura had dreamed of doing from her personal experiences. It was when her niece was diagnosed with Leukemia. They had just moved abroad. Laura felt helpless living in Minnesota, so far way and they felt alone in Belgium. Their loneliness broke Laura's heart. Another impactful time in Laura's life was when her mom was in hospice care for three months. These were lonely times for Laura and her family and she never wanted someone else to feel alone when going through hardship.
Laura starting casually bringing family and friends to random benefits of strangers. Leah then joined in – with no tee-shirts/ website / or formal process the movement began.
We began to realize what an impact "crashing" benefits had – not only on those who we 'crashed' but also those who participated with us. We knew the time was right for BenefitCrashers to formalize the organization and start to grow across Minnesota and expand into other states.
BenefitCrashers fulfills a 'sweet spot' for the 3 needs below…
Need for Support – Often times you will see flyers for benefits / fundraisers posted up at restaurants, coffee shops/bars, et. Events are posted and are open to the public. Infact, people are trying to get the word out and want to ensure the venue is packed and pumping to support their loved one.
Need to Make a difference – People yearn to make a difference in the lives of others . It is an accessible and intimate form of servant leadership that so many of us crave.
Need to Get together with friends/ family – We want to create fun experiences with others. What a great alternative to going out to dinner.
Who Can Crash a Benefit?
Anyone who wants to make a difference – all are welcome and valued!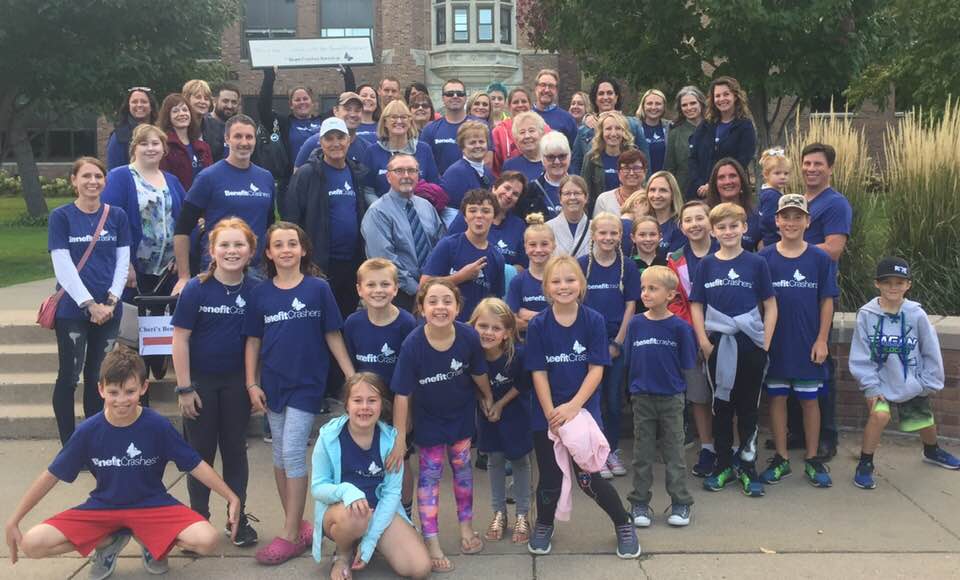 Where are These Crashes?
Benefits are everywhere! Currently, the majority of the benefits we attend are in the Twin Cities Metro area. However, we are growing and would love to add more "hosts" to our team so we can crash more!
If you are interested in helping grow this movement and would like to find out more message us on FB or send us an email www.benefitcrashers@gmail.com
How Does Someone Get Involved?
It is super simple – To join our group and hear about upcoming crashes – sign up on our website www.benefitcrashers.org. Also don't forget to follow us on Facebook and Instagram @benefitcrashers